---

ADAP Pill Box: All Things ADAP


The ADAP Advocacy Association (aaa+) is pleased to share its April 2010 edition of the "ADAP Pill Box" - a monthly e-publication focusing entirely on issues relating to the AIDS Drug Assistance Programs (ADAPs). aaa+ invites you to share the ADAP Pill Box by forwarding it to your friends and colleagues, and encouraging them to join aaa+ on our our website. Tell them that our individual membership is free. Also, please feel free to forward appropriate ADAP-related news items to info@adapadvocacyassociation.org so that we can include them in the next edition.

The ADAP waiting list crisis is getting worse by the week, but ADAP stakeholders nationwide are not taking anything for granted as they continue to push for an FY2010 ADAP Emergency Supplemental in the amount of $126 million. Meetings, conference calls, emails and action alerts are all being done with one consistent message to the President and Congress: END THE WAIT!


On April 8th, aaa+ weighed in on the debate, issuing an 'Open Letter' in the form of a video on YouTube to President Obama urging him to support the emergency FY2010 supplemental appropriation of $126 million for the AIDS Drug Assistance Program. The video offered an historical perspective to the plight facing hundreds of Americans currently on ADAP waiting lists in thirteen states (as of March 26th). WATCH YOUTUBE VIDEO.

On April 27th, aaa+ board member Robert Breining published his "ADAP Saves Lives -- President Obama, End the Wait!" blog in TheBody.com. READ ROBERT'S BLOG .

On April 29th, aaa+ joined a growing chorus of national, state and local organizations sending out action alerts. The action alert asked supporters to either call the White House, or send an email to the Office of National AIDS Policy urging President Obama to provide $126 million in emergency funding for the AIDS Drug Assistance Programs.

Then there is the unfolding saga on Capitol Hill.

The House of Representatives is currently circulating a letter seeking signatories that will be sent to President Obama urging the Administration to support the FY10 ADAP Emergency Supplemental. The letter, in part, reads:

"Despite the rapid clip at which HIV infections continue to spread, the Congress has failed to enable The Ryan White CARE Act to grow apace with the epidemic and ADAP has been severely underfunded or even experiencing funding cuts over the past several years. This is most visibly demonstrated by the exponential growth of ADAP wait lists since January of last year. This ongoing funding shortfall has created deep structural problems in the Ryan White Appropriation from the federal government. On April 16, 2010, national data showed 938 people on ADAP waiting lists with serious warnings that this population would be increasing rapidly. From three states maintaining wait lists in January 2009, we have increased to 10, and there are additional cost containment measures already in place or expected shortly in 21 total states. The public wait list is only the tip of the iceberg and remains a very last resort for most states, often times preceded by reduced formularies and cuts to eligibility levels in order to avoid the creation of a wait list. By policy, some states do not allow the public to see an official ADAP waiting list. Additionally, the $167 million in state budget cuts to AIDS programs in 2009 has truly shaken the ADAP program. In 2000, Congress appropriated 72% of total ADAP expenditures; and this percentage has now declined to 51% in 2009. This staggering drop in federal commitment to ADAP in addition to state budget crises has largely been the catalyst for the most recent spike in HIV wait lists."

The House letter to President Obama is expected to be sent soon. Unfortunately, Republicans appear poised to boycott the letter because the GOP Caucus agreed to oppose supplemental budget requests and earmarks.

But days earlier on April 22nd, Senators Mike Enzi (R-WY), Richard Burr (R-NC) and Tom Coburn (R-OK) sent a letter to Health & Human Services Secretary Kathleen Sebelius regarding the ADAP crisis. In light of the growing waiting lists, they asked the following questions:


What, if any, action is the Department taking to address the ADAP waiting lists and ensure that States are able to fulfill the needs of their HIV/AIDS patients?


Does the Department need additional statutory authority to ensure sufficient flexibility to address the ADAP waiting lists without depending upon Congress to appropriate additional funding? If so, what specific authorities would help address the current situation and prevent similar situations from occurring in the future?


Recently, the City of San Francisco received $9.5 million in stimulus funding for AIDS office space renovations. Has the Administration considered funding the waiting lists with remaining stimulus dollars, considering the reason for the waiting lists are budget shortfalls caused by the economic downturn?


Senate Democrats, meanwhile, are already working toward a solution to prevent the repeat of the waiting list crisis next year. They have embraced the need for additional funding for numerous domestic HIV/AIDS programs in the Fiscal Year 2011 Labor-HHS-Education, Transportation-HUD and Financial Services appropriation bills. On April 15th, fourteen Senate Democrats sent a letter to Senate Appropriations Committee Chair and Ranking Member, Sen. Daniel Inouye and Sen. Thad Cochran, respectively, asking for an increase of $370 million for Part B AIDS Drug Assistance Programs, among other things. That letter was signed by Senators Kay Hagan (NC), Kristen Gillibrand (NY), Barbara Boxer (CA), Roland Burris (IL), Robert Casey (PA), Russ Feingold (WI), John Kerry (MA), Frank Lautenberg (NJ), Carl Levin (MI), Joseph Lieberman (CT), Jeff Merkley (OR), Bernie Sanders (VT), Charles Schumer (NY) and Debbie Stabenow (MI).

Despite the strong push for the FY2010 ADAP Emergency Supplemental, there are other strategies being pursued nationwide to help out ADAP patients on waiting lists (some of which are included in this month's e-newsletter). Among them is the free virtual training application.

It is not too late to register for the ADAP VIRTUAL TRAINING APPLICATION: Linking AIDS Drug Assistance Programs to Pharmaceutical Prescription & Co-Payment Assistance Programs. aaa+, in coordination with the Community Access National Network (CANN), Flowers Heritage Foundation (FHF), National Alliance of State & Territorial AIDS Directors (NASTAD) and National Network of ADA Centers (DBTACs) - which all work to ensure access to care and treatment for every person with HIV in need - is extending this invitation to all ADAP Stakeholders to gain a fuller perspective from the pharmaceutical companies about how their prescription assistance and co-payment assistance programs can address the many issues confronting people living with HIV disease on wait lists.

Registration is FREE, but you must RESIDE OR WORK IN one of the states with an ADAP waiting list or other cost containment measures to register. A virtual conference platform provides the most accessible conferencing and collaboration experience available, anywhere in the country. No new hardware is needed. All you need is a PC with a soundcard, headset, and a high-speed connection to the Internet; and you can hold fully accessible, 508 compliant online conferences from your desktop.

The remaining ADAP VIRTUAL TRAINING APPLICATIONS include (subject to change):


May 5 - North Carolina & South Carolina


May 11 - Florida & Nebraska (TUESDAY)


May 19 - Montana & South Dakota


May 26 - Tennessee


June 1 - Hawaii & Utah (TUESDAY)


June 9 - Idaho & Wyoming


aaa+, recognizes that the ADAP waiting list crisis in ever-changing, so the schedule for the ADAP VIRTUAL TRAINING APPLICATION is subject to change. In the meantime, aaa+, invites you to learn more and register online today at http://www.adapadvocacyassociation.org/events.html.

For more information about the ADAP VIRTUAL TRAINING APPLICATION, please contact Brandon Macsata at info@adapadvocacyassociation.org. Thank you.

Brandon M. Macsata, CEO
ADAP Advocacy Association (aaa+)


P.S.

Mark Your Calendar! The ADAP Advocacy Association's 2010 Annual Conference will be held in Washington, DC on July 5-7th.

Also, SYNChronicity 2010 is a meeting connecting primary care providers to national HIV thought leaders, new technologies, and resources to expand their HIV practices. SYNC2010 is also a forum for HIV care providers to interact with those in primary care to coordinate efforts developing HIV medical or, health, homes. To register please visit http://www.healthhiv.org or email synchronicity@healthhiv.org to learn more.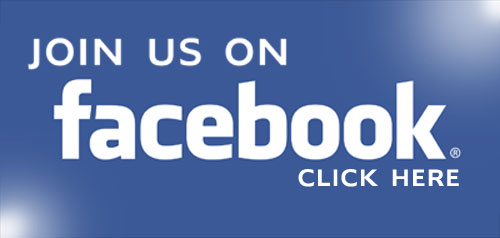 ---
INSIDE THIS ISSUE
---


The ADAP Advocacy Association is a proud community partner of Washington, DC's "The Cherry Fund" - which is an independent, all-volunteer 501(c)(3) foundation whose sole purpose is to raise funds for the HIV/AIDS youth service community. The Fund focuses on organizations combating the spread of HIV infection & AIDS through prevention, treatment, and education in the nation's youth community. Learn more at online at http://www.cherryfund.org/.


---
NATIONAL NEWS...
NASTAD Releases April 2010 ADAP Watch

April 16, 2010

The National Association of State & Territorial AIDS Directors (NASTAD) released its March 2010 edition of ADAP Watch. As of April 16th, there were 938 individuals on ADAP waiting lists in ten states - including 261 individuals in Idaho, 69 individuals in Iowa, 191 individuals in Kentucky, 17 individuals in Montana, 400 individuals in North Carolina, 48 individuals in South Carolina, 32 individuals in South Dakota, 61 individuals in Tennessee, 80 individuals in Utah and 14 individuals in Wyoming. ADAP Stakeholders are concerned that the situation on the ground in Arkansas, Hawaii, Louisiana and Nebraska are extremely bad despite not having waiting lists!

Read ADAP Watch - April 2010


Case Study: Making the Most of ADAP Drug Rebates

Source: Merrell's blog
April 27, 2010

Generally, Dose of Change does not cover technical matters of policy, however, given the ongoing ADAP funding crisis and surrounding advocacy efforts, we thought this brief case study of how ADAP drug rebates work in Indiana can provide advocates fodder for messaging and strategy.

Indiana reports that its HIV Medical Services Program has realized great benefits by using its Ryan White Part B funds to purchase insurance and cover drug co-payment costs. The state uses its Part B award to provide a short-term traditional ADAP benefit and a long-term comprehensive health insurance benefit.


Approximately 18% of its ADAP award is used for traditional ADAP services.


Approximately 82% of the ADAP award, 65% of the base award, and 100% of the Supplemental ADAP award are used for premium and co-payment assistant.


Indiana purchases insurance exclusively from the state's high-risk insurance pool and seeks drug rebates on every traditional ADAP expenses and every drug co-payment made through the insurance benefit.

In FY2009-2010, Indiana spent $1.3 million on the traditional ADAP benefit, $16 million on insurance premiums, and $3.2 million on insurance co-payments. In total, direct service expenditures for the year were in excess of $21 million. Yet, the Part B award (base, ADAP, and Supplemental ADAP) was less than $13 million. The difference was drug rebate receipts.

On average, for every dollar spent on traditional ADAP drugs or drug copayments, the program received 30 cents back from the pharmaceutical industry. At first glance, this would have equaled approximately $1.4 million for the program. However, because co-payment rebates are based on the full amount paid to the pharmacy for each drug (not on the amount the program paid for the co-payment), rebates receipts were actually closer to $8 million.

As a simplistic example, a $12 co-payment for a drug billed at $1000 could yield a rebate of $300.

Indiana returns 100% of its rebate receipts to the program to cover additional premiums and co-payments so, in theory, rebates are earned on payments made using rebate funds. Parlayed over four years, the 30% rebate could yield as much as 45%.

These additional funds have allowed Indiana to eliminate its waiting list and increase its enrollment cap to one of its highest levels ever.

Is this information useful? Let us know.

Read Blog...


Elton John's letter to Ryan White, 20 years after his death from AIDS

Source: Op-Ed by Sir Elton John, The Washington Post
April 25, 2010

Dear Ryan,

Twenty years ago this month, you died of AIDS. I would gladly give my fame and fortune if only I could have one more conversation with you, the friend who changed my life as well as the lives of millions living with HIV. Instead, I have written you this letter.

I remember so well when we first met. A young boy with a terrible disease, you were the epitome of grace. You never blamed anyone for the illness that ravaged your body or the torment and stigma you endured.

When students, parents and teachers in your community shunned you, threatened you and expelled you from school, you responded not with words of hate but with understanding beyond your years. You said they were simply afraid of what they did not know.

When the media heralded you as an "innocent victim" because you had contracted AIDS through a blood transfusion, you rejected that label and stood in solidarity with thousands of HIV-positive women and men. You reminded America that all victims of AIDS are innocent.

When you became a celebrity, you embraced the opportunity to educate the nation about the AIDS epidemic, even though your only wish was to live an ordinary life.

Ryan, I wish you could know how much the world has changed since 1990, and how much you changed it.

Young boys and girls with HIV attend school and take medicine that allows them to lead normal lives. Children in America are seldom born with the virus, and they no longer contract it through transfusions. The insults and injustices you suffered are not tolerated by society.

Most important, Ryan, you inspired awareness, which helped lead to lifesaving treatments. In 1990, four months after you died, Congress passed the Ryan White Care Act, which now provides more than $2 billion each year for AIDS medicine and treatment for half a million Americans. Today, countless people with HIV live long, productive lives.

It breaks my heart that you are not one of them. You were 18 when you died, and you would be 38 this year, if only the current treatments existed when you were sick. I think about this every day, because America needs your message of compassion as never before.

Ryan, when you were alive, your story sparked a national conversation about AIDS. But despite all the progress in the past 20 years, the dialogue has waned. I know you would be trying to revive it if you were here today, when the epidemic continues to strike nearly every demographic group, with more than 50,000 new infections in the United States each year. I know you would be loudly calling for the National HIV/AIDS Strategy that was promised by President Obama but has not yet been delivered. I know you would reach out to young people. I know you would work tirelessly to help everyone suffering from HIV, including those who live on the margins of society.

It would sadden you that today, in certain parts of the United States, some poor people with AIDS are still placed on waiting lists to receive treatment. It would anger you that your government is still not doing enough to help vulnerable people with HIV and populations that are at high risk of contracting the virus, including sexually active teenagers. It would upset you that AIDS is a leading cause of death among African Americans.

It would frustrate you that even though hundreds of thousands of HIV-positive Americans are receiving treatment in your name, more than 200,000 don't know their HIV-positive status, largely because of a lingering stigma surrounding the disease that prevents them from being tested. It would disappoint you that many teenagers do not have access to science-based HIV-prevention programs in school, at a time when half of new infections are believed to be among people under 25.

I miss you so very much, Ryan. I was by your side when you died at Riley Hospital. You've been with me every day since. You inspired me to change my life and carry on your work. Because of you, I'm still in the struggle against AIDS, 20 years later. I pledge to not rest until we achieve the compassion for which you so bravely and beautifully fought.

Your friend,

Elton


An Open Letter to Pharmaceutical Companies on the ADAP Crisis

Source: Fair Pricing Coalition
April 15, 2010

The following open letter from the Fair Pricing Coalition to the Pharmaceutical Companies was signed by 226 organizations and 601 individuals:

"The Fair Pricing Coalition, in conjunction with undersigned members and organizations of the HIV community, call upon the manufacturers of HIV antiretrovirals and other medications used by people living with HIV/AIDS to provide immediate relief to AIDS Drug Assistance Programs (ADAPs) and to work in partnership with HIV advocates to ensure that additional federal and state funding also flows to ADAPs.

The ADAP crisis is rapidly expanding. These critical safety net programs are at the center of a perfect storm brought on by the economic meltdown, federal and state budget shortfalls, and continuing escalation of drug prices.

The number of new people who rely on ADAPs for their medications each month grew an unprecedented 80% from June 2008 to June 2009. States with waiting lists have grown from 3 to 10 in one year, and clients on those lists increased by 58% in the last quarter alone. Numerous additional states are being forced to plan for imminent implementation of waiting lists, formulary reductions and eligibility cuts.

To meet the needs of over 166,000 individuals living with HIV and receiving ADAP services, and tens of thousands more whose lives will depend on ADAP access in years to come, ADAPs, state and federal governments, and industry partners must all work together to solve this crisis.

The Fair Pricing Coalition and the HIV community are currently addressing budget issues with federal and state officials and are calling on pharmaceutical manufacturers to provide a financial bridge for ADAPs, particularly until the healthcare reform law is fully implemented.

ADAP survival requires that drug manufacturers hold ADAPs harmless against rising drug prices. We call upon manufacturers of HIV antiretroviral and other related drug manufacturers to implement a multiyear cost protection and rebate enhancement program for ADAPs which will allow all increased revenues to go toward eliminating waiting lists, providing medications to new clients, and maintaining formularies.

Although manufacturers provide Patient Assistance Programs (PAPs) for individuals without government or private health insurance coverage, the confusing patchwork of eligibility and recertification criteria creates barriers to access. We call upon the companies to create a standardized PAP application and to provide automatic PAP enrollment to individuals on any state's ADAP waiting list who have already been certified ADAP-eligible by that state.

Industry must work diligently and in good faith with the ADAP Crisis Task Force during the May 2010 meetings to forge agreements that assure full access to life-saving medications for all people living with HIV/AIDS."


White House Releases Underwhelming AIDS Strategy Report; Says It's 'Monitoring' ADAP Crisis

Source: Blog by Diana Scholl, Housing Works
April 13, 2010

In continuing with a steady flow of just-enough-news-to-keep-the-advocates-happy, the White House released a report summarizing the findings from 14 National HIV/AIDS Strategy community forums and hundreds of online comments. The report is supposed be taken into consideration during the creation of the National HIV/AIDS Strategy. The White House released no new information about when the official National HIV/AIDS Strategy will be completed.

Advocates were once again underwhelmed by the lack of new information released about the actual National HIV/AIDS Strategy.

"It's great they're continuing to keep us updated. Hopefully next time we'll have more information to work with and see if community input is really being taken into effect," said Housing Works Vice President of Advocacy and Organizing Christine Campbell.

According to Office of National AIDS Policy Director Jeff Crowley, who spoke on the conference call, yet another summary of community feedback will be coming soon from Department of Health and Human Services, which held its own forums. He described it as "very different" from the ONAP report.

While today's report wasn't groundbreaking, ONAP Policy Director Greg Millett promised the real national strategy plan will have teeth. "The thing that distinguishes [this National HIV/AIDS Strategy] from other mechanisms is that this is coming straight from the White House and straight from the President," Millett said, in a half-hour conference call about the report's findings today.

The report was drawn from a total of 1,089 submissions, including 719 from the ONAP website. According to the report, 4,285 people attended the community discussions. Almost half of those people, approximately 1,875, were from the meeting in Atlanta at the CDC HIV Prevention conference.

The actual completed National HIV/AIDS Strategy will be created by a taskforce of government employees at a date to be announced.

In the White House report released today, the themes that emerged were:


Create a National Campaign to Increase Public Awareness and Prevention of HIV


Increase Prevention Efforts Among Youth


Routinize, Increase, and Improve Testing


Increase Access to Condoms


Eliminate the Ban on Federal Funding for Syringe Exchange


Increase Harm Reduction and Treatment Adherence Education


Improve and Expand Surveillance Data


Expand Support Services


Include Chronic Disease Management in Overall Health Care Delivery


Recognize and Treat Co-occurring Conditions


Increase the Number of HIV Care Providers and HIV/AIDS Education and Training


Expand Services to At-Risk Populations


Provide Culturally and Linguistically Appropriate Services and Interventions


Improve Availability of HIV-Related Services in Rural Areas and U.S. Territories


All of these objectives will not all appear in the National HIV/AIDS Strategy, according to Millett. "To be effective, the strategy must include a small number of high payoff items that will address the HIV/AIDS epidemic in the United States. Nevertheless, we intend for this community report to provide a baseline for the status of the domestic epidemic and serve as a planning tool and resource for Federal, State and local agencies," Millett wrote in a blog post.

ADAP Update


In addition, Crowley gave a non-answer to an audience question by Dab Garner asking if Obama will approve $126 million in emergency funding to the AIDS Drug Assistance Program.

[Photo: Jeff Crowley during listening session.]

"We're aware and monitoring the growing challenge of ADAP," Crowley said. "As we see pressures arise at the state level, we're definitely monitoring the situation."

According to a report released by the National Alliance of State & Territorial AIDS Directors today, the number of people on ADAP waiting lists has risen to 859 people in 10 states.


HHS Awards $1.84 Billion in Grants for HIV/AIDS Care and Medications

Source: HHS press release
April 5, 2010

The U.S. Department of Health and Human Services (HHS) today announced the release of more than $1.84 billion to ensure that people living with HIV/AIDS continue to have access to life-saving health care and medications. The grants are funded through the Ryan White HIV/AIDS Program, which helps more than half a million individuals every year obtain clinical care, treatment and social support services.

"These grants help ensure Americans, especially those in underserved rural and urban communities, affected by HIV/AIDS get access to the care they need through quality health care and support systems," Secretary Sebelius said. "The care and services these grants support will help Americans living with HIV/AIDS to live longer, healthier lives."

The Health Resources and Services Administration (HRSA), an agency within HHS, oversees the Ryan White HIV/AIDS Program, which provides funding for health services for people who lack sufficient health care coverage or financial resources to cope with HIV disease.

Approximately $1.145 billion will be sent to States and Territories under Part B of the Ryan White program, with $800 million of that total designated for the AIDS Drug Assistance Program (ADAP). Part B awards also include formula base grants that can be used for home and community-based services, insurance continuation, ADAP assistance, and other direct services. Sixteen states will also receive Emerging Community grants based on the number of AIDS cases over the most recent 5-year period. For a list of Part B awards, visit http://newsroom.hrsa.gov/releases/2010/partb.htm.

A total of $652 million will pay for primary care and support services for individuals living with HIV/AIDS under Part A of the Ryan White program. Part A awards are distributed to eligible metropolitan areas with the highest number of people living with HIV/AIDS and to transitional grant areas experiencing increases in HIV/AIDS cases and emerging care needs. The Part A awards include $44.8 million for the Minority AIDS Initiative. For a list of Part A awards, visit http://newsroom.hrsa.gov/releases/2010/parta.htm.

More than $48.1 million will fund early intervention services that support medical, nutritional, psychosocial and other treatments for HIV-positive individuals. These grants, awarded under Part C of the program, go to community-based organizations such as health centers and nonprofit providers of primary health care for people living with HIV.

Part C grants also may be used to hire case managers to help patients access care and remain in treatment. Additional Part C grants will be awarded this July. For a list of Part C awards, visit http://newsroom.hrsa.gov/releases/2010/partc.htm.

Seventy-five percent of Part A, B and C funds must be spent on "core medical services," which include outpatient health services, drug assistance, health insurance payments and medical nutrition therapy. The remaining 25 percent pays for support services that help people living with HIV/AIDS achieve desired medical outcomes. These services include but are not limited to respite care, medical transportation and linguistic services.

For information from about HIV/AIDS prevention, testing, treatment, research, and use of new media in response to HIV/AIDS visit http://www.aids.gov.


ViiV Healthcare Responds to Growing ADAP Patient Waiting Lists

Source: ViiV Healthcare press release
March 18, 2010

ViiV Healthcare would like to inform people that the company has a patient assistance program that can assist many patients in accessing the HIV medicines of ViiV Healthcare while they are on waiting lists for AIDS Drug Assistance Programs (ADAPs). Patients who are accepted to ADAPs are uninsured, underserved, and often learn of their HIV diagnosis at a late stage of their disease. For patients who are diagnosed with late stage disease and recommended for treatment, timely access to medicines is critical, and delays can lead to the development of life-threatening opportunistic infections.

The current economy and rising HIV infection rates have resulted in growing waiting lists for state ADAPs. As a result, patients with an HIV or AIDS diagnosis are waiting for access to life-saving medicines that may also reduce medical costs associated with uncontrolled HIV disease. According to the National Alliance of State and Territorial AIDS Directors (NASTAD), as of March 5, 2010, there were 662 individuals on ADAP waiting lists in ten states.

ViiV Healthcare believes that access to healthcare among economically disadvantaged populations, both at home and abroad, is one of the world's most pressing social challenges. Along with the HIV community, state and local government, and others, we are committed to increasing access to care.

Through Bridges to Access, ViiV Healthcare offers assistance to patients with a monthly household income below 250 percent of the federal poverty level who do not have prescription drug benefits through any insurer, payer, or program. Patients on ADAP waiting lists are considered uninsured for purposes of determining eligibility for the patient assistance program. ViiV Healthcare expects that the majority of ADAP clients on waiting lists will have incomes that will allow them to qualify for help through Bridges to Access. Individuals can find out if they qualify by visiting http://www.bridgestoaccess.com or by contacting ViiV Healthcare at 877-844-8872.

ViiV Healthcare believes it is critical to inform people about access to HIV medicines through patient assistance programs like Bridges to Access. We will work alongside NASTAD and other groups to ensure patients, case workers, and others involved in assisting those on ADAP waiting lists are aware that our program is available. Information about the eligibility requirements for other patient assistance programs can be found by contacting the Partnership for Prescription Assistance at 1-877-477-2669 or by visiting http://PPARx.com.

About ViiV Healthcare: ViiV Healthcare is a global specialist HIV company established by GlaxoSmithKline (NYSE: GSK) and Pfizer (NYSE: PFE) to deliver advances in treatment and care for people living with HIV. Our aim is to take a deeper and broader interest in HIV/AIDS than any company has done before and take a new approach to deliver effective and new HIV medicines as well as support communities affected by HIV. GSK holds an 85 percent interest in the ViiV Healthcare and Pfizer holds 15 percent. GSK and Pfizer announced that they had agreed to form a new specialist HIV company on April 16, 2009. The transaction was completed on October 30, 2009. ViiV Healthcare launched on November 3, 2009.

For more information on the company, its management, portfolio, pipeline and commitment, please visit http://www.viivhealthcare.com.



---
ACROSS THE NATION...
South Carolina Could Remove 900 ADAP Patients

Source: South Carolina Department of Health & Environmental Control
April 27, 2010

COLUMBIA, SC - South Carolina's ADAP Director sent shockwaves through the Palmetto State earlier this week, when she was forced to send a letter to providers of HIV/AIDS services. The letter, dated April 27th, indicated that the State's waiting list continues to increase, and absent an influx of funding to the program, South Carolina's program will be forced to remove an estimated 900 active patients from the program by September 1, 2010. The two reasons cited were inadequate funding and escalating patient load.

The letter, in part, reads: "S.C. ADAP has grown significantly over the past few years. The program served an average of 2100 patients a month last year, representing an increase of nearly 15% from the previous year. However, funding of the current year has decreased drastically from last year. HRSA ADAP Base funding was cut by 3%, HRSA ADAP Supplemental funding was cut by 21% and S.C. State funds will likely be cut by over 51%."

The letter comes on the heels of recent news reports highlighting South Carolina's AIDS Drug Assistance Program already facing an estimated $4.1 million shortfall in state funding, according to The Times and Democrat. South Carolina's ADAP staff remains committed to working with providers to ensure that treatment isn't interrupted - but things do not look good.



North Carolina Forum Speakers Say County May Face HIV Epidemic

By Jennifer Calhoun, Fayetteville Observer
April 17, 2010

FAYETTEVILLE, NC - A local HIV/AIDS task force leader said Friday that Cumberland County could be ripe for an AIDS epidemic since the state slashed funding for a government-run treatment program.

The AIDS Drug Assistance Program, which helps uninsured people get life-saving medication, closed its rolls to new patients in January.

As of April 8, more than 350 people in the state were on a waiting list for the medications - more than any other state in the country, according to the National Alliance of State & Territorial AIDS Directors.

Cumberland County has at least 36 people waiting, said Troy Williams, president and chairman of the Cumberland County HIV Task Force.

Williams spoke during an HIV/AIDS forum at the Cumberland Community Foundation building on Green Street.

"This has all the makings of a perfect storm," he said.

According to the Centers for Disease Control and Prevention, North Carolina had the 10th-highest number of AIDS cases in the country. Cumberland County tied with Guilford County for having the fourth-highest number of deaths from HIV/AIDS in the state.

Yvonne Early, a program manager at Southern Regional Area Health Education Center, also spoke at the forum. Early said the state funding cuts - which totaled about $7 million for the state's AIDS Drug Assistance Program - have caused a ripple effect that hurts the whole community.

Early said patients who are turned away end up clogging hospital beds and emergency rooms, and increasing costs for taxpayers and the privately insured.

Williams said that's because treating the disease consistently is much cheaper than treating the complications down the road.

In addition, Early said, people left untreated are more likely to continue the behaviors that spread the disease, such as unprotected sex and needle-sharing.

But mostly, she said, the funding cuts are literally killing people.

"What is the state of North Carolina telling our people?" she said. "Just go somewhere and die."

Williams said Friday's event was organized to raise awareness of the problem among state and local policymakers. All elected officials and candidates running for local and state races involving Cumberland County were invited to the event, Williams said.

The only candidate in attendance was Lula Crenshaw, who is seeking the state Senate District 21 seat. No elected officials attended.



Illinois AIDS Drug Assistance Program Under Seige

By Adam Doster, Progress Illinois
March 18, 2010

SPRINGFIELD, IL - When lawmakers talk about protecting "crucial state services," funding for HIV/AIDS prevention programs like the Illinois AIDS Drug Assistance Program (ADAP) should be at the top of the list. "Withdrawing any of the provisions of the program right now," Rep. Sara Feigenholtz (D-Chicago) said at a Springfield press conference yesterday, "would literally be a death sentence to its clients."

Feigenholtz joined an array of lawmakers and HIV/AIDS awareness advocates to push for SB 3821, an appropriations bill that would send $18 million in new funding towards prevention and medical programs for low-income patients in Illinois. Just over $10 million would flow into ADAP, which has seen a huge uptick in enrollment since the recession hit. Another $7.4 million would restore funding for prevention and housing services that was redirected this year to cover medical costs for new ADAP enrollees. It's obiously a tough time to request additional funding for any program. But the AIDS Foundation of Chicago estimates that Gov. Pat Quinn's FY 2011 budget proposal underfunds HIV services by $22 million.

CLICK HERE to watch some highlights from yesterday's press conference, in which participants stressed the importance of the state's HIV services.





California State Budget Could Cut AIDS Drugs in County Jails

TheBody.com
March 30, 2010

SACRAMENTO, CA - Gov. Arnold Schwarzenegger's budget proposal, released in January, includes $87.5 million for the state's AIDS Drug Assistance Program. However, excluded from that amount is $9.5 million to provide ADAP services to HIV-positive inmates in county jails. Under the proposal, the cost of supplying AIDS drugs to inmates would likely shift to the jails.

"The governor's proposed funding switch introduces a new layer of uncertainty about treatment continuity and increases the expense of treatment," said Kabir Hypolite, director of Alameda County's Office of AIDS Administration.

AIDS drugs cost the county's Santa Rita Jail in Dublin about $525,000, a bill that has been previously paid by the state ADAP, Hypolite said. Neither the county jails nor health department is in any position to pay for inmates' treatment, he said. About 250 county inmates receive treatment through ADAP.

"The counties have been strapped by state funding, and the state also asking for money back," said Anne Donnelly, director of health care policy for San Francisco-based Project Inform. "Nevertheless, the concern is for the people who are incarcerated to get their treatment."

The counties may have to join together to bulk-purchase HIV/AIDS drugs at discounted prices, Hypolite said. Not all county jails follow the practice of Alameda County, which offers inmates HIV testing at intake: This may complicate efforts to secure the drugs without help from ADAP. Many inmates also refuse consent for testing, fearing other prisoners would use any disclosure of HIV status as a pretext for assault, he added.



---
Other news of interest
---

For further information contact:
ADAP Advocacy Association (aaa+)
Phone: <>
Fax : <>
Email: info@adapadvocacyassociation.org
Website: http://www.adapadvocacyassociation.org

Copyright 2010 - All Rights Served